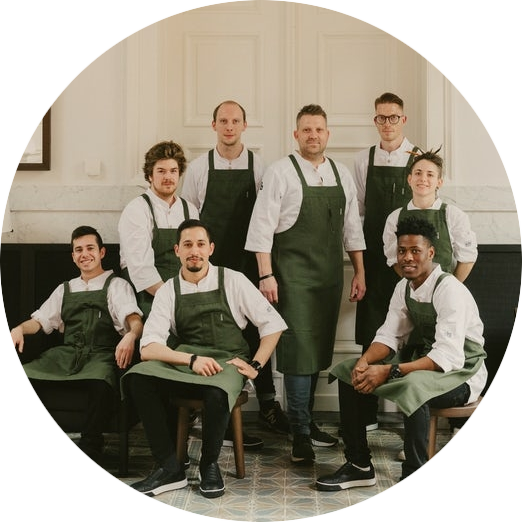 Nick Bril, Pieter Starmans and the team
© Robert Rieger
The August restaurant is curated and envisioned by well-known chef Nick Bril of neighbouring star restaurant The Jane. Nick has challenged himself to go beyond his signature style and has thought out a worldly inspired à la carte menu focusing on product, season and terroir.
Nick Bril chooses dishes that are straightforward and high on flavor. The execution is the responsibility of Pieter Starmans, a chef with experience in the Bril universe.
At age 19, Nick started working for Sergio Herman (Restaurant Oud Sluis), and quite immediately he fell in love with the kitchen rock & roll. This meant working extremely hard, trying to match perfection whilst creating an easy going and chill atmosphere instead of coming across stiff and impersonal.